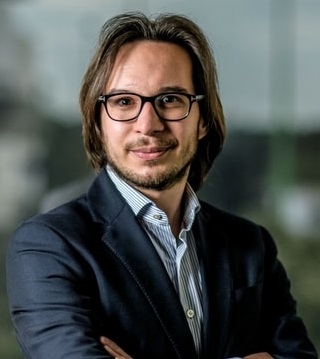 Arnaud Faucher
Exhibition Director
Affaire de Cadeaux
Every year it is essential to retain customers, reward good customers and attract new ones. Partners are also important, so they must be rewarded. Not forgetting the employees who, in this increasingly competitive context, need to be motivated.
Business gifts and promotional items therefore always play an important role. They each carry a very specific message and send strong signals to the market.
Brands, start-ups, creators and distributors present their products and solutions every year on AFFAIRE DE CADEAUX, it takes place for the 12nd consecutive time the 14, 15 and 16 November 2023 in Paris Porte de Versailles, in Pavilion 4. Held in conjunction with the 22nd edition of the exhibition HEAVENT PARIS and the 13rd edition of the exhibition SÉMINAIRE EXPO.
At each event, exhibition, congress and seminar, business gifts and/or promotional items are handed out. This is the reason why the joint holding of Affaire de Cadeaux, Séminaire Expo and Heavent Paris, offers over the years an efficient business synergy.
I propose you to discover today the specificities of your event and to follow its news on the dedicated website.
Let's meet the professionals of business gifts and promotional items next November on Affaire de Cadeaux!
Every year the exhibitors of the Affaire de Cadeaux double their efforts to present innovative, original, creative and fun products. With innovation as a leitmotiv, each of our editions delights the visitors of the show in perpetual search of new trends in order to federate its employees.
GOOD REASONS TO PARTICIPATE :
Affaire de Cadeaux is your professional meeting point for business gifts, incentives and promotional items.
The Gifts Case is spread over three days. The opportunity for visitors and exhibitors to to meet and exchange around common topics.
Marketing-Communication-Sale Director / Manager
Ceo / General Director
Purchasing Director / Manager
Event Director / Manager
Others
+ 500 employees
From 100 to 499 employees
- of 99 employees
AFFAIRE DE CADEAUX is the global showcase of the key players in business gifts, motivational gifts and promotional items.